19th European Connectathon in Rennes will take place on 8-12 April 2019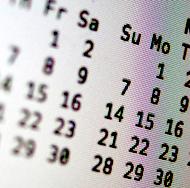 Save the Date for the next connectivity test marathon! The 19th European Connectathon will take place in Rennes from 8-12 April 2019.
The 2019 IHE-Europe Connectathon takes place in the vibrant university city of Rennes, capital of Brittany. Home to 66,000 students - 1 in 4 of the population - it is the perfect location for vendors to work together solving interoperability issues as they test their solutions against the expanding base of IHE Profiles.

Registration is closed!
Registration period: 30 November 2018 - 14 January 2019
Registration fees for 2019 Connectathon:
Flat price per system of €4700 – excluding participants
Participant charge per week - €600 per participant
Discounted fee available for first-time company attendees (companies who have not previously participated in any past Connectathons- IHE-Europe or otherwise):
Discounted flat price per system of €3500 – excluding participants
Participant charge per week - €600 per participant