The five-day 'Connectivity Marathon' will take place in the scenic city of Trieste, Italy, from 3 to 7 June 2024.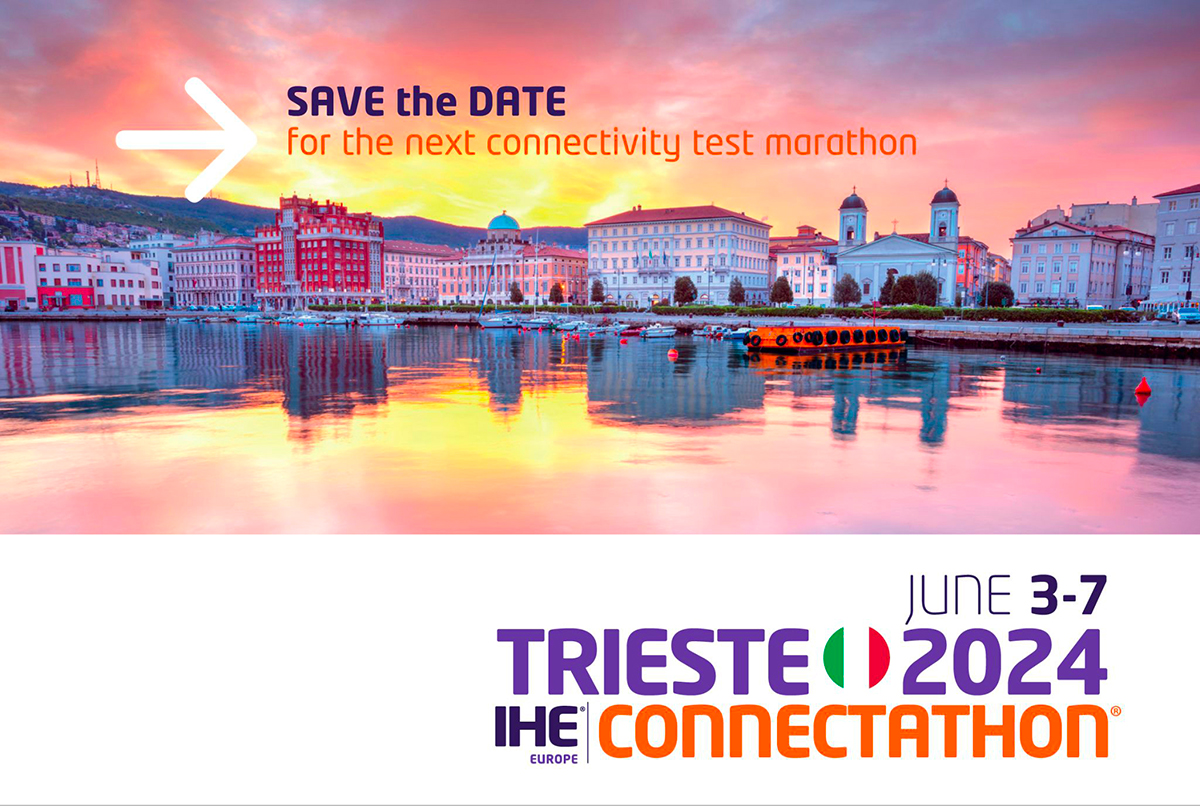 To learn more about the Connectathon, click
here
to view the 2023 slide presentation only (log in as guest).
To find out what the IHE-Europe Connectathon has to offer, and to get tips and tricks from vendors who already participated in Connectathons, watch the recorded Ask Me Anything Webinar held on 15 February here or click here to read the summary of the Q&A (login as guest).
For further webinar recordings and presentations, please visit the Moodle here.
For more information, take a look at the Connectathon Whitepaper.
Stay tuned for more information on the Connectathon 2024 edition.