IHE-Belgium, together with principal sponsors, IHE-Europe/IHE-Services organisations produced an outstanding Connectathon Week with online events that complemented the Online Connectathon, the world's first such event!
Re-watch the IHE-Europe webinars on "IHE Validation tools for connectivity testing" and "IHE profiles for HL7 FHIR" here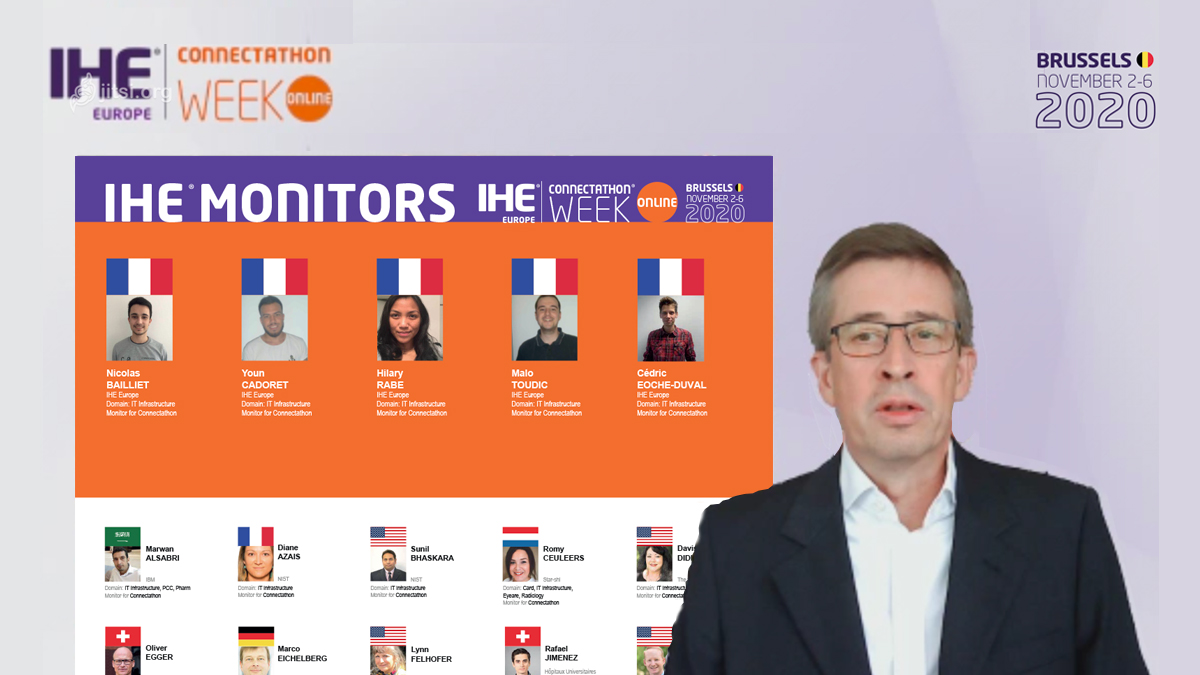 Official kick off of IHE-Europe Connectathon ONLINE 2020. Andreas Klingler, Vendor Co-Chair, opens the testing WEEK.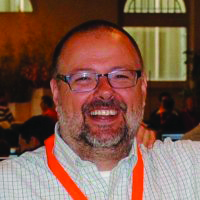 Claudio Saccavini, Manager of the Online Connectathon, said, "I am delighted the Online Connectathon worked so well; sure we all missed the Face-to-Face aspect of being in Brussels and the buzz of the Connectathon Floor. However the Connectathon Operations Centre in Rennes and the use of IHE Gazelle Testing Tools ensured testing was as rigourous as always. Vendors were able to experience a full test environment with participants easily able to interoperate with each other".