IHE Suisse
(in collaboration with
eHealth Suisse
) and
IHE-Europe
are planning an exciting programme of interoperability-themed, educational and inspirational events, building on the many successful aspects of the 2020 and 2021 online sessions, which received excellent feedback. The 2021 sessions were recorded and are available
here
and provide essential preparation for the
2022 Joint IHE Connectathon Week
.
It is planned to have inspiring European Experience Sessions, running in parallel with the Connectathon, also taking place in the unique Montreux Music and Convention Centre, known as the 2m2c. As well as the Swiss eHealth Summit plus – to be confirmed – a political high level day with Swiss government representatives dedicated to the healthcare digitisation issue.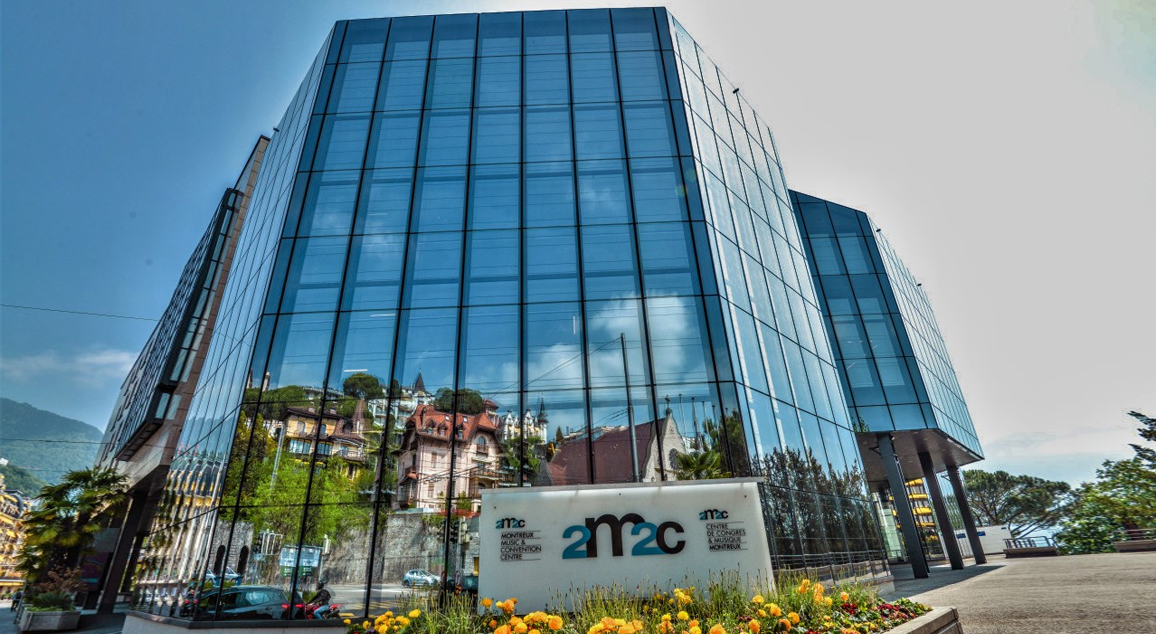 Leading interoperability experts reflecting various perspectives will present on existing and new interoperability projects from across the globe. European experts associated with the European Union's digital interoperability programmes will provide up-to-date material showing the benefits that the IHE way of working provides for vendors, users, procurement organisations and government institutions.
IHE Experience Day, Tuesday, 13 September 2022:
Enabling Digital Transformation in Healthcare:
Using IHE and FHIR to Establish the Bridge
Time
ROOM 1
ROOM 2
9:00 - 9:10

Welcome speech by the IHE-Europe Co-Chairs

Andreas Klingler, IHE-Europe Vendor Co-Chair
Jan Hulek, IHE-Europe User Co-Chair

9:10 - 9:40
Keynote Speaker
9:45 - 10:45

User Track Solutions implemented in different European countries


e-Health solution based on IHE Infrastructure
Antonín Hlavinka, CIO of University Hospital Olomouc, Czech Republic

eMedication in Switzerland

Stéphane Spahni, Systems Architect, University Hospital of Geneva and IHE-Europe User Deputy Co-Chair

National Image Sharing in France

Supported by SEGUR du Numérique programme

Mathieu Bajat, Interoperability expert, Agence du Numérique en Santé, France

Pan-Canadian Patient Summary

Derek Ritz, Principal Consultant, ecGroup Inc.,

Attila Farkas, Senior Director, Solution Management and Advisory Services at Canada Health Infoway

Workshop: Methodology for defining and specifying a health interoperability framework, based on a "big picture"


Kereval, independent test engineering laboratory

10:45 - 11:15
COFFEE BREAK
11:15 - 13:00

EU Projects Track: Presentation of different European projects' scope actions and results


X-eHealth: A bridge towards eHealth evolution
SPMS (Serviços Partilhados do Ministério da Saúde)

UNICOM Project
Empirica (Private research and consultancy firm supporting innovation with new information technology)

MyHealth@EU
Klára Jiráková, Vysočina Region Regional Authority, eHMSEG Co-Chairs for MyHealth@EU

Roundtable: European Health Data Space: Most recent developments and challenges

With all the participants from the session

Vendor Track Interoperability solutions for vendors (device interoperability, images, DICOM, ...)

COCIR and MedTech
COCIR

Device Interoperability: How Medisanté delivers seamless device interoperability with virtual care platforms

Andrew Barker, Business Development Director at Medisanté

Session on MHDS (tbc)

John Moehrke, Architect: Standards - Interoperability, Privacy, and Security for Bylight.com

What is new in DICOM

DICOM
Björn Nolte, DICOM WG 6 Chair

13:00 - 14:00
LUNCH
14:00 - 14:20
Keynote Speaker

Annatina Foppa,
Deputy Head of eHealth Suisse, Swiss Competence and Coordination Centre

14:20 - 15:35

National Experience Track: Experience-sharing from countries (Europe + Africa)


Greece: The digital transformation of the healthcare sector in Greece

Dr. Ioannis Kotsiopoulos, Secretary General Health Services, Greek Ministry of Health

Ireland: Experience-sharing

Eamon Coyne, Enterprise Technical Architecture Lead, Office of the CIO, HSE Ireland

Netherlands: The Dutch approach to solving lab exchange issues

Tie Tjee, IHE Netherlands Vendor Co-Chair

Brian Sanderse, Informatic Architect,
Star-shl

Gabon: Experience-sharing

Cheick Oumar Bagayoko,
Member of the group of experts of the Observatory of E-health in the countries of the South

Roundtable discussion

with presenters from the National Experience Track based on questions from the audience


VIP Tour: Learn how the IHE Connectathon supports health IT vendors and healthcare providers to achieve interoperability. Hear from the IHE experts and the vendors and ask them anything you want to know! DEPARTURE TIME 15:35

(only for onsite participants)

Educational Track 1: The role of IHE and its educational offer Special focus: Use of FHIR-based IHE Profiles


IHE Profile development with ITI Committee

Oliver Egger, Founder of ahdis gmbh, IHE ITI Committee Technical Co-Chair

FHIR Based IHE Profiles

José Costa Teixeira, IHE Pharmacy Vendor Co-Chair, HL7 Belgium Chair

IHE Connectathon and Projectathons

Alexander Berler, IHE Catalyst strategic Business Development Director

IHE Certified Professional Programme (CPP)

Jürgen Brandstätter, IHE International Board Member, IHE-Europe Vendor Deputy Co-Chair

IHE SHARAZONE

Charles Parisot, IHE Catalyst / IHE-Europe

16:05 - 16:25
COFFEE BREAK
16:25 - 18:00

International Track: Joint sessions on international healthcare topics with IHE USA


Artificial Intelligence in Practice demonstrated at RSNA*

GCeHI (Global Consortium for eHealth Interoperability)*

Jürgen Brandstätter, IHE Representative in the GCeHI Executive Board

Participants: tbd

International Patient Summary, IHE and HL7 FHIR - checks and balances

Grahame Grieve, Principal at Health Intersections Pty Ltd, HL7 working group Co-Chair

GDHP (Global Digital Health Partnership)

VIP Tour: Learn how the IHE Connectathon supports health IT vendors and healthcare providers to achieve interoperability. Hear from the IHE experts and the vendors and ask them anything you want to know! DEPARTURE TIME 16:25
(only for onsite participants)

Educational Track 2


IHE Catalyst

Claudio Saccavini, IHE Catalyst Managing Director,
Alexander Berler, IHE Catalyst Strategic Business Development Director

Ask Me Anything interactive session + news from the testing floor
Session chair:
Anne-Gaëlle Bergé, IHE-Europe Tools & Testing Strategy Committee Chair, IHE-Europe Technical Manager

18:00 - 19:00
Wrap up and Drinks
The programme is still in construction, more details will be delivered closer to the event.