IHE Connectathon ONLINE, November 2-6, 2020
The Belgian eHealth Interoperability Day will take place as foreseen, although aimed at (a limited number of) Belgian participants.
As the host country for this year's Connectathon Week, IHE-Belgium, together with lifetech.brussels, Abrumet and Agoria, is organising a national seminar that will bring together healthcare actors. High-end speakers will highlight the importance and benefits of using international standards and IHE Profiles in order to allow interoperability of IT Healthcare systems. There will be parallel sessions with a programme that will address the concerns of hospitals, vendors, start-ups, eHealth and mHealth software developers (mobile, first line) plus plenty of networking opportunities.
Find out the details of the programme and the already announced speakers here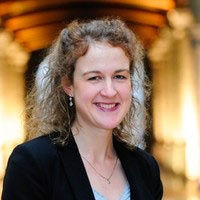 "Whether you are a healthcare professional or institution, a software developer or a start-up, you all too rarely have the opportunity to discuss and share the needs of the health sector, the great ideas that are in your head and how they can be translated into real life opportunities through IT language and standards. Come to this unique event. Sharing your expertise, needs and your day-to-day reality could really improve tomorrow's eHealth ecosystem!"
Azèle Mathieu
lifetech.brussels
What are the benefits?
Bringing together all the Belgian eHealth stakeholders.
Presenting the Belgian eHealth roadmap 2019-2021 priorities.
Hear inspiring testimonials and best practices from healthcare professionals and software developers.
The Belgian eHealth sector at European level.
Validating your solution outside the Belgian borders.
Finding new opportunities for international collaborations.
Find out more details and register here