IHE-Europe Connectathon Week parallel events organised from Brussels by Karlien Erauw (IHE-Belgium) and her team reported that the Belgian Online eHealth Interoperability Days attracted over 1,000 participants for the 15 webinars organised. They were a great success with satisfaction levels at 8/10 (Content: 7.9 and Presentation: 8.1).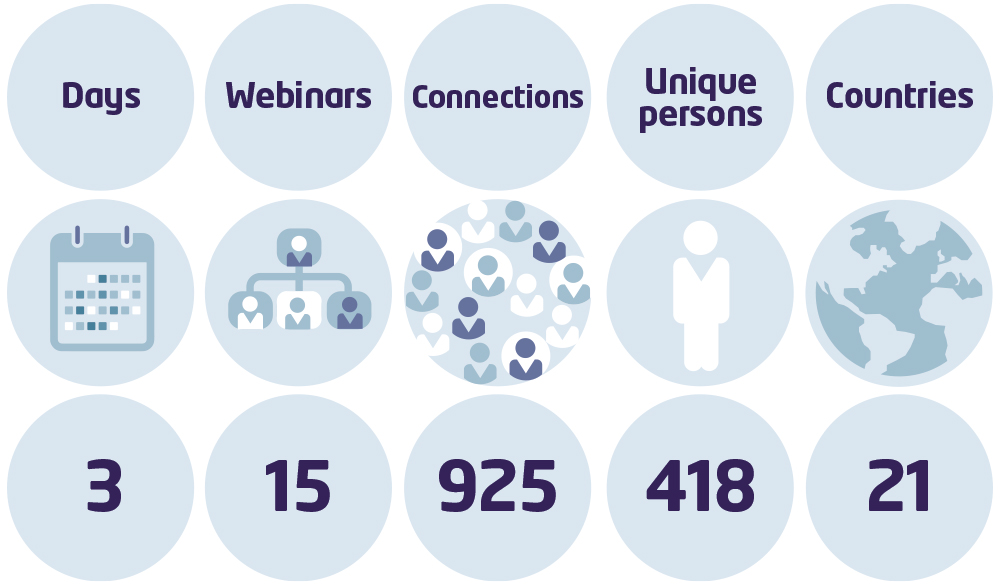 As the host country for this year's Connectathon Week, IHE-Belgium, together with lifetech.brussels, Abrumet and Agoria, organised a national seminar that brought together healthcare actors. High-end speakers have highlighted the importance and benefits of using international standards and IHE Profiles in order to allow interoperability of IT Healthcare systems. There were parallel sessions with a programme that addressed the concerns of hospitals, vendors, start-ups, eHealth and mHealth software developers (mobile, first line) plus plenty of networking opportunities.
Check out the presentations here.