mHealth Plugathon from IHE-Europe was held in The Hague, on 17 and 18 April 2018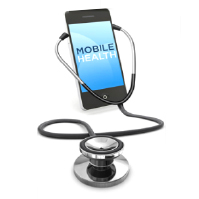 The mHealth Plugathon from IHE-Europe was a test event dedicated to mobile applications and Application Programming Interfaces (APIs). It incorporated a unique learning opportunity leveraging IHE experiences from the well-established IHE-Europe Connectathon. It provided a platform for the mHealth Apps Community to innovate, often on the fly, connecting their Apps with the APIs of health IT product solutions in a standardised way.
For more information on the Plugathon, please have a look at the mHealth Plugathon Flyer.
Registration for the 3rd mHealth Plugathon 17-18 April, in the historic city of The Hague, is now closed.
Pricing:
Participants (per system with one person) 1 track- 700 EUR
Participants (per system) 2 tracks - 1000 EUR
Extra participants (per person) - 250 EUR
Learning only participants (per person) - 500 EUR

For further information on the Plugathon please visit IHE-Europe web site.