The Plugathon 2020 has taken place ONLINE.
The Plugathon aims to help vendors/startups to enable their products to interoperate with other systems and validate their interoperability in order to increase the value of their solutions in the market.
The mHealth Plugathon is organised over two-days and will include refresher sessions on the profiles & standards that will be used / illustrated during hands-on sessions and in interoperability testing.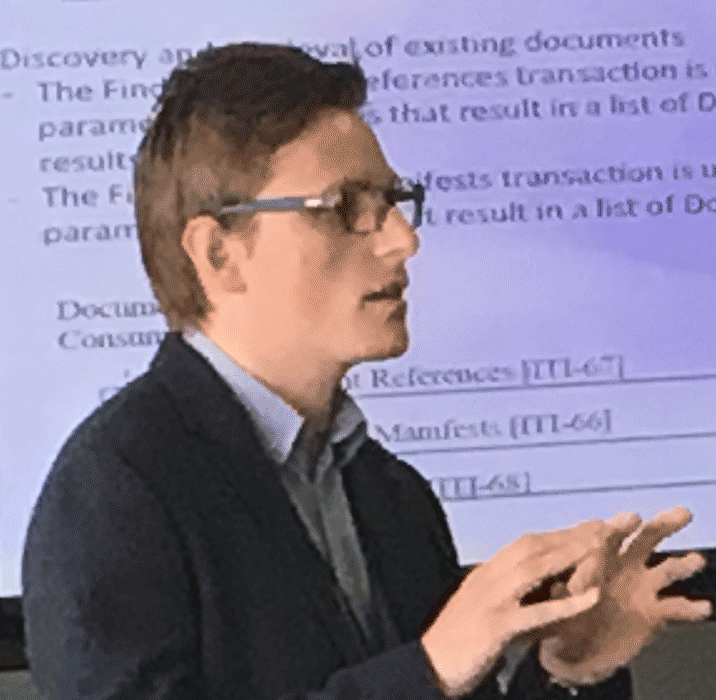 "We were delighted with the feedback from vendors, users and academics and it was a huge success from many perspectives. The educational sessions were well-attended and that translated into enthusiastic testing sessions with the mHealth community, resulting in new contributions to IHE activities and new use-cases using IHE mHealth Profiles. We more than achieved our objectives and created a platform to help identify new trends/needs and look forward to building on this for future events."
Mauro Zanardini
Venice Plugathon Co-ordinator
What are the benefits?
Learn more about mHealth interoperability, the challenges and the implementation.
Meet with peers and have opportunities to initiate future collaboration.
Be part of the mHealth and eHealth interoperability communities
Network with interoperability experts.
Access this complex world by using existing assets (framework, testing tools, etc).
Check out the presentations here.