Personal medical devices help patients and citizens keep track of their health, monitor and improve
their lifestyles, and manage chronic and other conditions. If they are Interoperable, they can send
health data to healthcare professionals, to formal and informal caregivers, and to electronic health
records, empowering remote monitoring solutions, delivery of care over distance, and advanced data
analytics and AI. Critical to interoperability is the commitment to open standards and specifications that
help overcome the persistent data silos and realise the transformation of health and care.
With the recently announced collaboration between the PCHAlliance (Continua) and IHE on the further
development of the IHE Patient Care Device (PCD) Profile, IHE emerges as the critical player in
personal device interoperability. MedTech Europe, the European trade association for the medical
technology industry, will organise a training on 6 November 2020 to bring the personal device industry to the IHE Connectathon and explore how this industry can contribute to the IHE community to advance
patient care.
The "IHE Profiles for medical device interoperability" training is organized by IHE-Europe and MedTech Europe.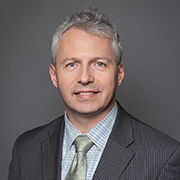 "Digital is not yet transforming our healthcare systems the way it should, and lack of interoperability is a major factor holding us back. The recent changes and alignments among the interoperability initiatives can get us there faster, but only if we embrace the new roles and understand the IHE processes. This training on the side of the IHE Connectathon comes at a critical juncture and we invite the medtech industry to join us."
Michael Strübin
Medtech Europe
What are the benefits?
Awareness about benefits of medtech device interoperability.
Knowledge about IHE processes and procedures.
Access to IHE experts and peer support.
Details
Target audience: software engineers and product developers working on connected digital devices for citizens and patients
Content: The training will cover:
Introduction to IHE in the interoperability ecosystem (incl. HL7, FHIR, IEEE and others)
Future of Continua Design Guidelines
Profiles for medical devices, testing and conformity assessment
An IHE Connectathon VIP tour
Alexander Ihls (IHE International)
Charles Parisot (IHE-Services)
Thom Erickson (PCHAlliance)
Place: site of the IHE Europe Connectathon Week, Autoworld in Brussels, Belgium.
Date/time: 27 March 2020, 9.00 to 13.00 (lunch included)
Cost:
Fee of €95 plus VAT for non-members (includes lunch and refreshments)
Full programme and registration here. Please register before 6 October 2020 COB.
Accommodation: see IHE Europe Connectathon accommodation page.
Restrictions: None. All participants are welcome.