The Hague 2018
PCHAlliance Plugfest Announced
The PCHAlliance Plugfest will be held in The Hague, on 17 and 18 April 2018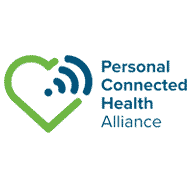 The PCHAlliance Plugfest, organised by PCHAlliance, is an exciting opportunity for organisations to learn more about Continua Certification, to meet others connected with PCHAlliance, to pre-test devices and to get expert advice.
All the tools, resources and people involved in developing the Continua Design Guidelines and its certification process will be in the same room! You will get a complete vision of the certification steps and the requirements for achieving a Continua certified product. You will also meet other manufacturers who are each at different development stages with their products and who can help you directly in acheiving a compliant Continua product.
What do I get out of a Plugfest?
All the tools required for certification are available

Official Test Tool used for Certification.
CESL simulated agents and manager.
Continua Certified Devices to check Real-World behavior.

Immediate assessment with potential issues

Technical Operations Director for Waivers review and advice.
Experts on transports for traces revision.
Test Tool development representative for Bugs review and advice.
Test Engineers for questions on official testing.
CCEs to help on understanding the complete certification process.

Flexible slots on demand

Test against other manufacturers/developers.
Test against official Test Tool.
Test against Test Bed devices.
Personalized consulting sessions with experts.

And more!
Learn more about Continua product certification.
Learn more about PCHAlliance and its mission.
Stay tuned! Registration for the Plugfest in the historic city of The Hague will open shortly!