Connectathon
Plugathon 2020
The 2020 mHealth Plugathon will be held in Brussels 25 and 26 March 2020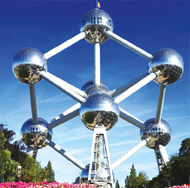 Plugathon Brussels March 25-26, 2020
The goal of the mHealth Plugathon is to provide vendors/startups developing healthcare devices and/or Apps with a two--day educational approach on interoperability issues. This will help them to enable their products to interoperate with other systems and validate their interoperability in order to increase the value of their solutions in the market.
The main benefits that the participants can expect to:
Learn more about mHealth interoperability, the challenges and the implementation.
Meet with peers and have opportunities to initiate future collaboration.
Be part of the mHealth and eHealth interoperability communities meeting and networking with experts and users.
Access this complex world by using existing assets. (framework, testing tools, etc.)
The mHealth Plugathon is organised over two-days and will include refresher sessions on the profiles & standards that will be used / illustrated during hands-on sessions and in interoperability testing.