20thIHE-Europe Connectathon will take place in Brussels 23-27 March 2020.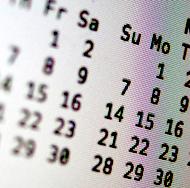 The 2020 Connectathon takes place in the exclusive facility of the Parc du Cinquantenaire called Autoworld. It is centrally situated in the in the heart of Brussels, capital of Belgium. The facility is a perfect location for vendors to work together solving interoperability issues as they test their solutions against the expanding base of IHE Profiles.
Several events will take place during that Connectathon Week.

5-day Connectathon to test the implementation of IHE Profiles in your products and solutions. You will have the opportunity to test against multiple peer vendors across a variety of IHE Domains.
5 day Projectathon. Any IHE-Europe member state can take the initiative to organise an event over several days to test the connection of vendor solutions to their specific national project using a set of IHE Profiles. Interested countries should contact IHE-Europe.
2-day Plugathon is an educational workshop that will help vendors/start-ups to make their mHealth solution interoperable with other systems. Vendors will also learn how to connect their solution to the Brussels Healthcare secured server called "Brusafe+".
1-day National e-Health event - a seminar that will highlight the importance and benefit to all healthcare actors of using international profiles (such as IHE) in order to enable interoperability of IT-healthcare systems
1-day IHE-Europe Symposium. Delegates will have the opportunity to hear from top international speakers about New Trends and the latest News about IHE-centered deployments, learn from expert speakers about interoperability matters, network with peers, colleagues and specialists and also tour the Connectathon floor to get VIP insight into the working of the Connectathon in action.
Please check frequently our website for further information on the 2020 Connectathon and associated events, as well as updates on the venue, the location, and more.