20th European Connectathon in Brussels will take place on 23-27 March 2020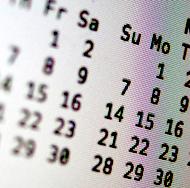 Save the Date for the next connectivity test marathon! The 20th European Connectathon will take place in Brussels from 23-27 March 2020.
The 2020 IHE-Europe Connectathon will be held in Brussels, defacto capital of The European Union, home to The European Commission, seat of The European Parliament, host of both The European Council and NATO. Soon the 20th European Connectathon will bring a thousand HealthIT interoperability experts to its heart for Connectathon Week.

Please check frequently our website for further information on the 2020 Connectathon and associated events, as well as updates on the venue, the location, and more.