This will be the 17th year for the IHE-Europe Connectathon.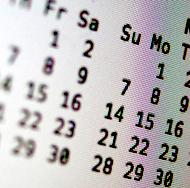 Save the date: The 17th European Connectathon will take place in Venice/Italy on 3-7 April 2017.
It will be organised by
IHE-Italy
in cooperation with
Arsenàl.IT
(Veneto's Research Centre for eHealth Innovation).
Registration period: 1 December 2016 - 22 January 2017
For Connectathon registration, click here.
Registration fees:
Flat price per system of €3,950 – excluding delegates.
Delegate charge per week - €590 per delegate.
For first time attendee companies, with 2 people included - €4,000 special package (applicable only to the first 20 new companies who register; eligibility is for participating companies who have NOT previously participated in the Connectathon – IHE-Europe or otherwise. So truly new attendee companies!)
Payment deadline: 28 February 2017
Hotel booking deadline: to be announced